Holiday Sync
Download for free now from the App store
The Holiday Sync App for Project Online and on-premises allows you to import holiday calendar exceptions into your Project Server base calendars, a task which in the past needed to be done for each calendar at least once manually for all future dates.
Holiday Sync imports calendar holiday data from a free online web service available on the web at www.holidaywebservice.com.
This app was developed for Project Conference 2014 to showcase JavaScript Apps, read more about it here: Extending Project Online and on-premises with JavaScript Apps
Features
Holiday Sync supports importing holidays for the following countries: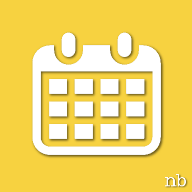 United States
Great Britain & Wales
Northern Ireland
Republic of Ireland
Canada
Screenshots
See some screenshots of Holiday Sync in action;
Support Pages
Get support and information on known issues on the support site
Frequently Asked Questions
Do you guarantee the accuracy of the holiday dates?
Quote from www.holidaywebservice.com:
Nope! The dates on this site are entirely calculated based on "known" and "standard" rules. Each country has the ability to modify these known rules at anytime. In fact, in 2011 and 2012, England has changed and added holidays; I have special coding in place for this, but that's not to say other countries won't do the same.