The nice thing about Microsoft's new continuous improvement / upgrade work on Project Online is the occasional new feature that pops up unannounced, like this: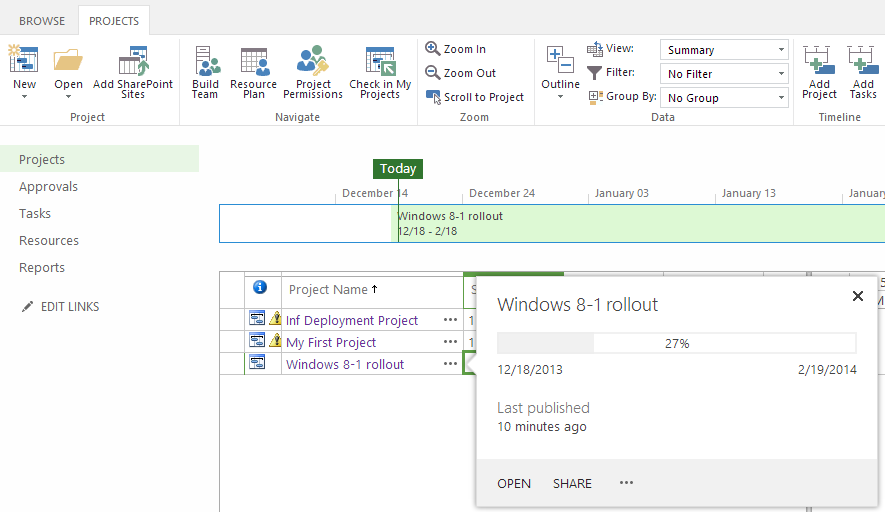 The ellipsis next to each project name in Project Center opens a dialog as you can see showing some handy project summary information including a progress bar. Neat.
Not sure when this appeared, no doubt sometime in the last few months, but my guess is that those of us not using Project Online will have to wait until Service Pack 1 to see it!