First impressions matter and so far I'm impressed.
Exciting Stuff (in no particular order)
SharePoint Security model – no more Manage Users / Groups! Literally, the links are gone! Awesome.
Integration of PDP's and the Project Site is great! Such a simple change but it does improve the navigation.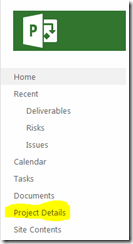 Set Baseline from PWA! (If that doesn't excite you then think about it; Baseline through Demand Management / Governance Workflows!)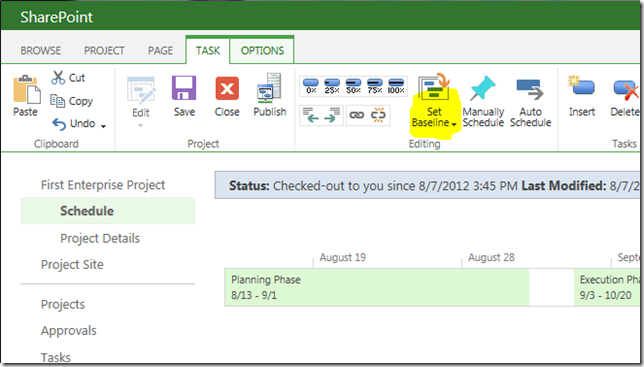 Performance is good – granted my lab runs on SSD but page loads are fast, perception of performance is very good.
SharePoint Task List projects are nice, perfect replacement for what would currently be a basic online edited project. I especially love the fact that from Project Centre New Project throws the user directly into the Project Site after creation!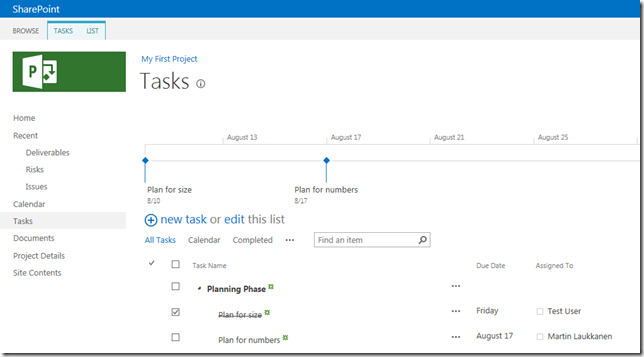 Timeline all over PWA – love it! (So will my customers!)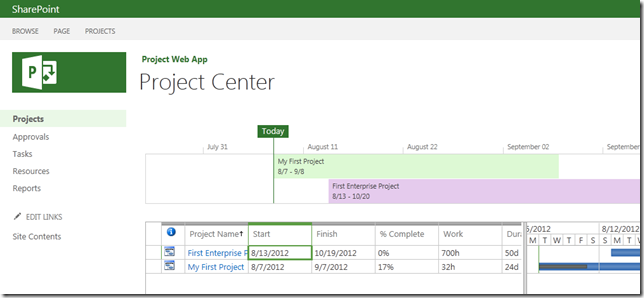 The not so great
Still cannot do % allocations in PWA. :(
Need to read-up on what happened to Security Categories my favourite miss-understood Project feature.
I still can't find the site breadcrumb? (e.g. Navigate back to PWA from a project site)