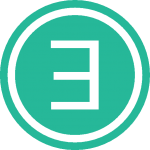 Something I've been working on the past couple of months (outside of the Project / SharePoint space!), is an online app to help find an available name, something that I always used to do manually with a dictionary, thesaurus and a bunch of search engines at hand!
Now whether trying to name my latest App, or finding a name for that secret project, Exists should help!
Check it out: http://exists.io
What is Exists?
Exists is a free application that helps you find your next domain and/or social network identity. When you're looking for inspiration for a new domain or social network identity give our recommendation engine a try.
Check out the launch announcement here for some more info.