A new version of BulkEdit is available now on the App Store, check site contents in PWA for the upgrade link to install it.
Bug Fixes
Fixes to non-English language users who see "Loading data" that never ends.
Fixes to some cases where custom field updates error with "Sorry the update failed, ensure that the project is not checked out"
Note: Some cases still exist where Bulk Edit does not detect which projects are checked out, and so will fail to update those fields. This appears to affect non-English Project Online users only, but if you see this please report it in the Support forum.
Additionally I am working on a workaround to address an issue which appears to cause approximately 1 in 5 Project Online field updates (ie Office365 JSOM API calls) to fail due to too many requests which the Microsoft servers cannot handle. The only workaround available at the moment is to retry. Fortunately this problem does not affect on-prem 2013 or 2016 Project Server customers.
If you are affected by this like most of my European Project Online customers are, then do what I do and speak to your Microsoft account manager (or customer's account manager) about the poor performance of Project Online next chance you get! (feel free to quote me: Martin Laukkanen)
Changes
Updates to fully support Microsoft changes in Project Online API to support Project Server 2016.
New Welcome Screen for first time users.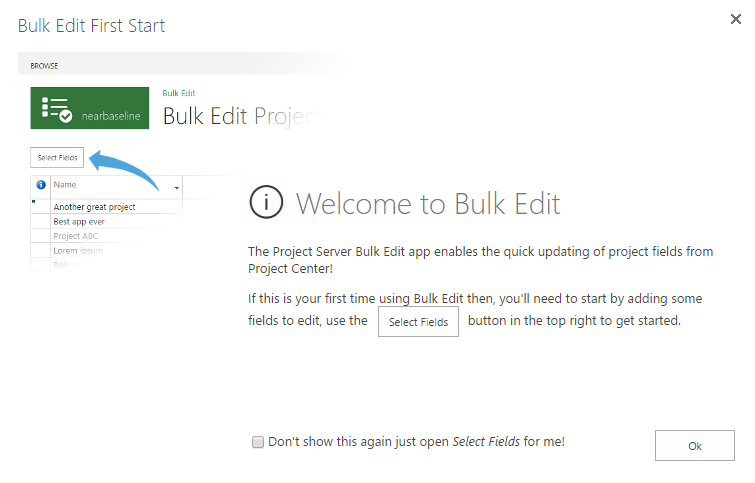 Installation
Open site contents in PWA to find the update link: