April 10, 2015 at 5:15 pm
#89941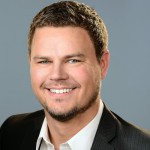 Martin Laukkanen
Keymaster
Hi Jessica,
Okay from the sounds of it my guess would be that the individual update jobs for each project are overwriting each other, so for example, when you update field 1 on Project A, then immediately (when able) you update field 2 on Project A, etc that may result in this bug.
I will do some testing on my side to see if it something I can address with a bug fix.
In the meantime if you update one Project after another, so for example field 1 in Project A, then field 1 in Project B, and so on leaving a little extra time between each individual project change.
I will update you here with my findings soon.
Martin