Brian posted this link to a new document posted on the Microsoft Project Hompage containing a slide deck detailing the limitations of the new 2010 Online Editing feature, I thought that it was definitely worth a mention here as this is one feature that I have had a lot of experience with in 2010.
Here's a snapshot of the contents: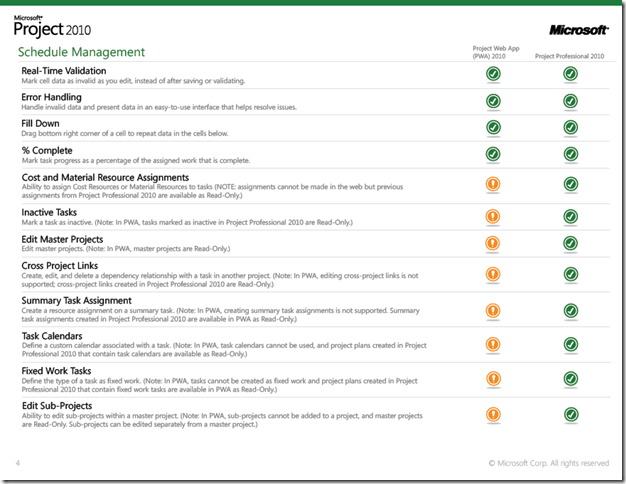 (http://www.microsoft.com/project/en/us/project-server-2010-editions.aspx)
There are a couple of things in there that I had not yet noticed, although the Cost resource one I learnt the hard way trying to save Budget Cost resources in my EPT template!
However a couple of the limitations that have most affected me and my clients were actually not mentioned, they include:
Predecessor / successor links to Summary Tasks – not supported at all.
Blank lines – IE lines created in MS Project to space out your schedule.