September 18, 2016 at 8:26 pm
#100739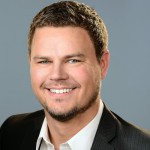 Martin Laukkanen
Keymaster
Hi,
Can you both check the following to resolve this:
Permissions: The user running Bulk Edit must have OData access, so they need to be in the Portfolio Managers Group as a minimum, see the section "Security Requirements" here https://nearbaseline.com/apps/bulkedit/support/ if you need more info on this.
Language: From my testing I can see that if the user's default language is not English and the PWA site collection is configured to support multiple languages (Site Settings -> Language Settings -> Additional Languages) then this issue can occur on the latest version of Project Server (/ Project Online). Please test this by changing your user profile from 'About Me -> Edit Profile -> Language and Region' in Project Server, or 'My Settings -> My Lanague' in Project Online.
If the problem is due to language then keep an eye out for the latest version of Bulk Edit with a fix to this issue.
Regards,