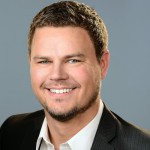 Martin Laukkanen
Keymaster
Hello Mary,
Your version of Project Server is definitely supported by Bulk Edit, so the problem may be the site collection in which you are attempting to install the app, it must be in a PWA site collection and not for example a standard SharePoint team site or App Catalog site. In either of those latter cases you would see this error.
Additionally as Project Server add-in's require the PWA site collection features, some SharePoint add-in features such as app-stapling (where an app is installed for all sites of a type) will not work and you will see this error.
You may need to check with your SharePoint administrator if you are unsure about any of the above configurations.
If none of that helps then try the following: When installing the add-in from the SharePoint store, select the English (US) language version.
I hope that helps,
Martin